About Me
The Founder of Mr. Trung Ion Chromatography, the full name is Le Nguyen Yen Trung. His highest degree is Bachelor of Chemical Technology and Petroleum at HCMC University of Technology. He worked as Deputy Service & Application Manager to support on Dionex Products ( IC, HPLC) at Dionex's Distributor in Vietnam from 2006 to 2010. After that, he joined The Representative Office of Dionex Singapore in Ho Chi Minh City, Vietnam as Service and Technical Engineer from 2010 to 2012. He also worked for Thermo Fisher Scientific ( Singapore) from January 2016 to January 2018 as Field Service Engineer Level 2 in Vietnam.
During the working time at Thermo Fisher Scientific, he received " ULS SERVICE EXCELLENCE AWARD" for Country Service Team Member ( SEA) in 2017.
From 17th Feb 2018, he built up his team and his ion chromatography demo lab equipped most full model of Dionex Ion Chromatography Systems and Consumables to make his passion about sharing knowledge, help the customers to fix issues regards to Thermo Scientific Dionex Ion Chromatography System and Consumables as soon as possible.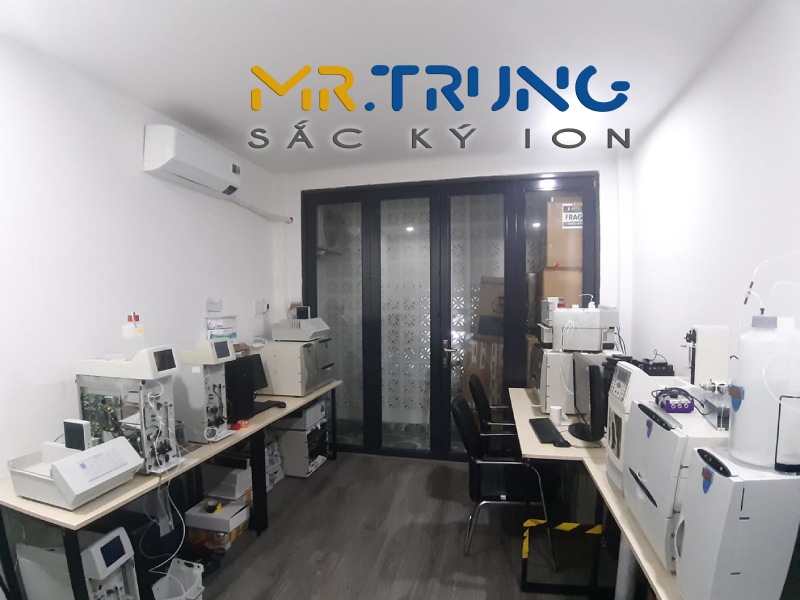 Mission is to work on Passion and Profession to bring the best services to the customer on Ion Chromatography.
Vision is to become a special partner in supply Services and Consumables for Ion Chromatography Systems to the customer.
Sincerely,
Le Nguyen Yen Trung
Founder of Mr. Trung Ion Chromatography